Beginning of LINK eSports Association
LINK eSports is the first school, i.e. student esports association in Serbia.
As part of the LINK Educational Alliance, which sees its mission in developing education by following world standards and using the most modern information technologies, it was a logical step to introduce our pupils and students to such a large and rapidly growing industry as gaming and esports.
Virtues such as teamwork, competitive spirit and the desire for constant improvement are some of the basic ones that we nourish in our educational institutions, and they are precisely what characterize competitive gaming in the esports industry.
By establishing the LINK eSports Association, registered within the Belgrade eSports Association, we want to provide the opportunity to all curious and ambitious recreational players, as well as professionals, to try their hand at a more serious pursuit of these disciplines, as well as to provide them with the necessary conditions for work, practice and advancement by adequately supporting them.
Our goal – Prepare future generations for the future
We are well aware that information technologies are increasingly becoming an integral part of our everyday life. However, we must be aware that this results in their increasing and actually inevitable use in the professional world.
Many professions have long been unimaginable without the use of modern technologies, but many new professions are yet to come!
Focused on innovation, being the educational alliance that has a future-ready school in its system, we recognize the potential of the esports industry and our goal is to provide the necessary conditions and mentors for the development of the necessary skills in that segment.
Develop your hobby such as esports during schooling and studying
Gaming with its diverse disciplines is one of the fastest-growing industries in the world.
As members of the LINK eSports Association, you get the opportunity to advance and learn about the most diverse positions within esports, such as players, contestants, casters, analysts, organizers, journalists, and the like.
Benefits for all LINK eSports members
Learning and improving skills with the help of your coaches;

Getting to know all aspects of esports;

Taking part in the development of esports in Serbia;

Advancing alongside your colleagues and teammates;

Development through positive motivation and competitive spirit;

Improving through teamwork;

Open communication about development ideas with LINK eSports managers;

Connection with other members on various communication channels such as Discord, Trovo, Twitch, and the like;

Be the first to know about upcoming events and competitions;

and much more.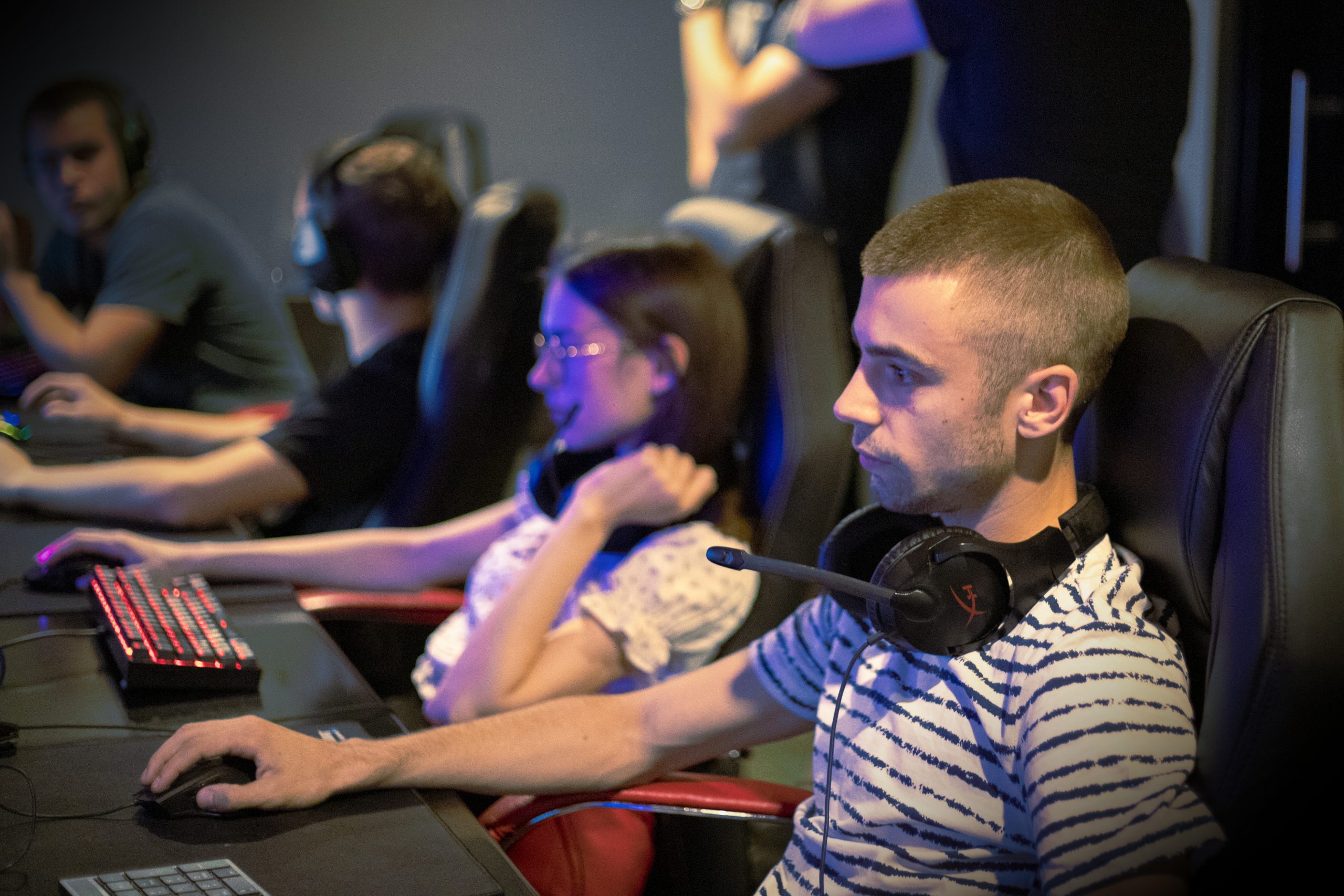 Sign up as a member of LINK eSports
If you love esports and have the desire and ambition to participate in the development of esports as well as to improve your skills, sign up and become a member of the LINK eSports Association.
Whether you are a player, a caster, a contestant, an analyst, or just a curious recreational player, in LINK eSports, you will be surrounded by similar enthusiasts and in such an atmosphere, work is a pleasure and progress is inevitable.